The 21th ANQ Congress 2023 International Joint Conference Chairs
Chairman Elect, ANQ
Prof. DR. YAMADA, Shu
The Annual congress of Asian Network for Quality (ANQ) will be held on October 18th and 19th, 2023, hosted by Vietnam Quality Association of Ho chi minh city (VQAH). This is a very fruitful congress, so please join us. In addition to about 200 research presentations, this congress includes the Ishikawa Kano Award -gold and silver medal awards, Asian Recognition for Excellence for Quality Practice award-winning activity announcements, and Asian Service Award announcements.
The ANQ established in 2002 with inaugural congress, the first general meeting was held in 2003. This year is the 21st congress. Asian Network for Quality is a network of member organizations related to quality in the Asian region. There are 20 member organizations in ANQ including VQAH. The foundation of ANQ activities is this general meeting, where we share excellent research results and activities. As a result, we are improving our competitiveness centered on quality.
The theme of this year's general meeting is Quality in period of AI, that is in line with the times. AI is a useful tool in building quality. For example, it will be useful in the next step and the process: Clarification of customers' explicit demands and latent requirements, Product and service design, Effective production and service provision that meet customer requirements. Acquisition and analysis of customer feedback. Obtaining customer satisfaction improvement activities. In this congress, various topics related to these will be announced. By participating in this general meeting, you can introduce your achievements and experiences to the participants. You can also obtain various new knowledge from other presentations.
This general meeting is sponsored by VQAH. Under the leadership of (Chairman, the representative) VQAH, we are planning and preparing a wonderful program. Please join us. I sincerely hope to see you all at the ANQ General Assembly in October 2023.
ANQ chair, Dr. Shu Yamada
Chairman Elect, VQAH
dr. DO NHU LUC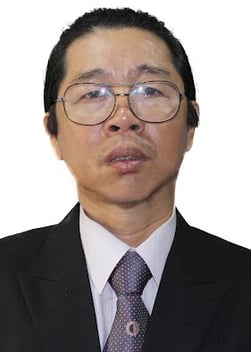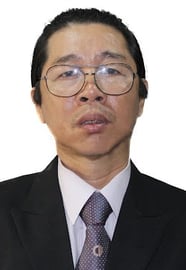 Dear ANQ members!
The joy from the 2011 ANQ Conference is the driving force until 2023. VQAH is always honored to welcome all ANQ members back to the 2023 ANQ Conference in HCMC (Quality In Period of Ai).
- Quality: Guru. Expert. Scientist. Train. Consultants, mentors, innovators, entrepreneurs, students, organizational staff are all on the "ANQ Way".
- The annual ANQ Congress is a great alternate dating place to meet, exchange knowledge, visit industry - Applied values and quality management system development, service: Education, Faculty of Science and Technology . academic, economic, social, technical, medical, environmental experiences among the 20 ANQ member countries.
- ANQ 2023 Opening on 16th 19th Closing, Industrial tour October 20th, 2023.
VQAH is pleased to welcome delegates to ANQ 2023
- Dynamic HCMC - Seiri. Order - Seito. Fresh, caring life - Seiketsu. Sincerely visiting friends from all over - Shitsuke.
- ANQ Congress 2023 is the goal that we VQAH are trying to achieve successfully and satisfy everyone!
Best regards!
Greetings
Dr. DO NHU LUC Chairpertion Conference Committee & ANQ Congress Ho Chi Minh City 2023 Welcome message from the President of the Congress Dear delegates to the 2023 ANQ Congress  On behalf of the Vietnam Quality Association HCMC to host the 21 st Ho Chi Minh City ANQ Congress in 2023, we are pleased to welcome researchers, scientists, quality experts and delegates from all over the world 20 countries including Asian countries to attend this conference. . Theme ANQ 2023: QUALITY IN PERIOD OF AI. (That is the opinion of Prof. Dr. Nguyen Quang Toan, former Chairman - Honorary Chairman of VQAH Former member of ANQ).
- Before the global AI media storm. (Need attention and orientation to help all ANQ members).
- Imagine that AI is surpassing all aspects of Media and Life. Organizations, units and individuals who are practicing and interested in Comprehensive Quality Management, also have certain vibrations.
- But AI is the result of masters, diligent in spreading, guiding the application of Systems Thinking, Total Quality Management, Publicity, Transparency. Print all fields, life, Humanities.
++ Can be put into a proposition: Systems thinking, in TQM is the light source, illuminating AI today. ("Thinking System TQM is light source AI". "Thinking System - Total Manergerment Quality is light source AI"). Systems Thinking - Total Quality Management is the AI light source.
- When having problems, there must be grounds, there must be questions, keywords to ask and solve problems...
- AI provides fast. From the intellectual system, a basic foundation has been formed, drawing the standards of the Masters such as: DEMIN. ISHIKAWA. NORIAKI KANO... from history to present.
+ "Delight" time into a "Basic" need AI")
+ Quality is doing right from the beginning "TQM".
+ AI. As background "Basic" comes from "Fun". We hope that we will share knowledge and experience through " Quality In Period of AI" Quality in the age of AI.
Wishing the ANQ Congress 2023 great success
Honorary Chairman, ANQ
Dr. Noriaki Kano
Dr. Noriaki Kano is one of the most prominent leaders in theory and application of quality management around the world in variety of businesses. His contribution has been recognized by his election as Honorary Member by the International Academy for Quality (IAQ), the American Society for Quality (ASQ), the Japanese Society for Quality Control (JSQC),the Indian Society for Quality(ISQ), the Singapore Quality Institute(SQI) beside others. He is the developer of The Theory of Attractive Quality and its Creation, a concept widely used around the world and popularly referred to as the Kano Model.