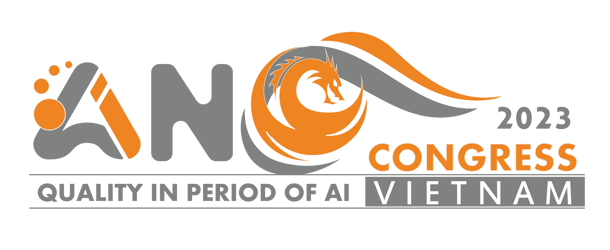 Honorary Chairperson

Dr. Noriaki Kano is one of the most prominent leaders in theory and application of quality management around the world in variety of businesses. His contribution has been recognized by his election as Honorary Member by the International Academy for Quality (IAQ), the American Society for Quality (ASQ), the Japanese Society for Quality Control (JSQC),the Indian Society for Quality(ISQ), the Singapore Quality Institute(SQI) beside others. He is the developer of The Theory of Attractive Quality and its Creation, a concept widely used around the world and popularly referred to as the Kano Model.
After his receiving his doctorate in engineering from the University of Tokyo under the supervision of Professor Kaoru Ishikawa, the career of Dr. Kano was dedicated to teaching in prestigious universities and supporting the work of quality professionals in both industrial organizations and professional associations. He is current Professor Emeritus of the Tokyo University of Science. Dr. Kano was Visiting Professor of the University of Miami(U. S).and Aarhus School of Business( Denmark), and Visiting Chair Professor, Chungyuan Christian University (Taiwan).
Dr. Kano is the former president of Japanese Society for Quality Control, the former Chairman of Deming Application Prize Committee and iscurrently the chairman Selection Committee for the Deming Prize for Individuals, the Union of Japanese Scientists and Engineers (JUSE). He is a board member of JUSE. He was a Board Member of The Overseas Human Resources & Industry Dev't Association (HIDA/AOTS). He is Foreign Honorary Advise of China Association for Quality (CAQ).
He is a founder and first Chairman of the Asian Network for Quality (ANQ) and has been named its Honorary Chairperson.
Ishikawa Kano Award was established in his honor by ANQ in 2010 and the Kano Quality Award was introduced by the Technological Promotion Association (TPA) in 2009 to recognize his contributions to quality promotion in Thailand.
Dr. Kano has been best owed many awards by organizations around the world, including the Deming Prize for Individuals from JUSE and the Distinguished Service Medal, E. L. Grant Medal、and E. and Jack Lancaster Medalfrom American Society for Quality(ASQ), Deming Lecturer from American Statistical Association (ASA), A. V. Feigenbaum Lifetime Achievement Medal-Asian Pacific Organization for Quality(APOQ), and Dronacharya Award from Indian Society for Quality He has been the author of over 300 papers and books including "Attractive Quality(Kano Method / Kano Model)","Guide to TQM in Service Industries" (in English) and "Way to Breakthrough and Creation" (in Japanese).
Dr. Kano is an invited keynote speaker in various countries around the world and has promoted quality in over 50 countries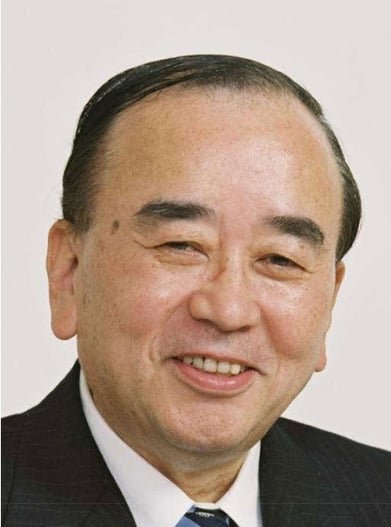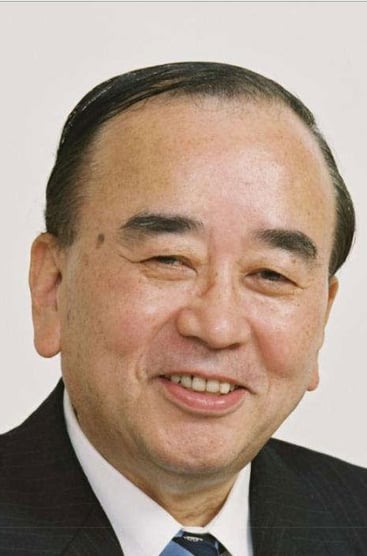 Education:
TGMP-4 Program, Executive Education, Harvard Business School, Harvard University.

Ph.D. and M.S. in M.E. University of Cincinnati, Cincinnati, Ohio, USA.

B.S. in M.E., Chung Cheng Institute of Technology (CCIT), Taiwan, ROC
Working Experiences:
Chairperson (2005~2006), Asian Network for Quality (ANQ).

Board Director (2003~2006), Taiwan Accreditation Foundation (TAF).

Board Director (1993~2004), China Productivity Center (CPC).

President (1990~1992, and 2001~2003), Chinese Society for Quality (CSQ).

Vice Chairman, Council of Strategic Planning Quality and Management Development, and Director, Supervision and Evaluation Office Chung Shan Institute of Science and Technology (CSIST), Taiwan, ROC.(1998~2003)

Deputy Director and Director, Product Assurance Center (1983~1997).

Deputy Section Chief and Section Chief, Product Assurance Section, 2nd Division, CSISI (1975~1983).
Honors:
Fellow (2011~), CSQ

Honorary Board Director (2007~), ANQ

National Quality Award for Individuals (1993).

Distinguished Alumnus Award (1997), CCIT.

Distinguished Alumnus Award (1991), University of Cincinnati.

The Caravat Necklet of Yun-Hui Medal for Excellent Contribution in Quality of Products, awarded by the President of ROC (1989).

Quality Control Award for Individuals, CSQ (1987).
Field of Interest:
TQM; NTQM; Product Assurance

Environmental Testing and Reliability Engineering Management

Mechanical vibrations.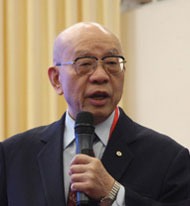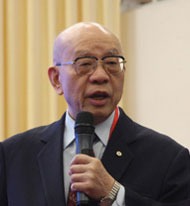 Current position:
Chairman & Managing Director ofTQM International Pvt Ltd., since 2002

Chairman – International Academy for Quality (IAQ) 2015‐2017

Director – Lean Management Institute of India (LMII) 2011 onwar
Awards:
Deming distinguished Service Award for Dissemination and Promotion (Overseas) In 2012 by Deming Prize Committee – JUSE, Japan– Only the second person in the World – Outside japan.

Lancaster Medal in 2012 by American Society for Quality (ASQ)– Only Indian
Honorary Work:
President – International Academy for Quality (IAQ) 2012 to 2014.

Honorary Director – Asian Network for Quality (ANQ)2011 onwards; Former Chair 2009‐2010

Member – Governing Council, Quality Council of India (QCI) 2009 onwards

Member – Governing Body of Indian Society for Quality (ISQ) 1996 onwards
Past Experience:
Consulting (27 years):
Has been associated with successful challenge of ten Deming Prize winning companies.

TQM International Pvt. Ltd. Since 1992. TQMI has become a premium consulting organization in the field of quality management, Six Sigma, New product Development, Lean and Total Productive Maintenance (TPM) in India and the Middle East. He promoted TQMI as Managing Director in 1992 and became the Chairman and Managing Director in 2002. TQMI teams have guided about 500 companies in quality and productivity improvement and cost reduction.

As Director of Lean Management Institute of India since 2011 he has contributed to transfer of Lean Management technology from Lean Enterprise Inc. (LEI), USA to Indian organizations. He has been using A3 approach with great effectiveness for over 10 years.

T4T Consultants Pvt. Ltd. doing organizational transformation work in the Middle East and South East Asia.

As Advisor Confederation of Indian Industry (CII) he set up the TQM Division of CII 1988 to 1992 and nurtured the initial phase of quality movement in India. He was fortunate to obtain guidance from stalwarts like Dr. V. Krishnamurthy, then Chairman of Maruti and Steel Authority of India Ltd.
Business: 25 years
1963 to 1988 in various industries in various functions culminating as Chief Executive of BECO Engineering Company

Professional contribution towards quality, productivity and social aspects
Voluntary:
Active participation in various voluntary organizations including Indian Society for Quality, American Society for Quality, Asian Network for Quality, European Organization for Quality, Quality Council of India, International Academy for Quality, Technical Committee TC 176 of International Organization for Standardization (ISO). He played a leadership role in some of these organizations.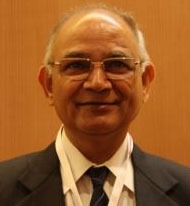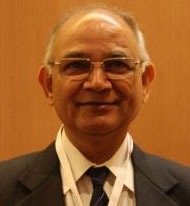 ARE YOU READY FOR CHANGES?